WHAT: Advanced SEO Workshop with Dan Clarke
Prerequisite: Basic Knowledge on Digital Marketing

WHEN: Tuesday, August 22, 2017 9AM - 6PM
WHERE: A SPACE Makati
---
ABOUT 

In a world where branding and online presence is very crucial, Search Engine Optimization (SEO) plays an integral part of a successful business. SEO is a very viable marketing outlet that can bring a business more qualified leads and customers. Recent studies showed that SEO can have a better ROI than traditional forms of marketing like TV and print ads. Like any other marketing strategy, SEO is not magic, but it provides a business visibility, branding, web traffic, a high ROI, credibility, and insight into customer behavior. Dan Clarke, CEO of Digital Marketing Agency Disruptient and a renowned SEO expert with decade of experience consulting some of the world's largest brands (Groupon, HSBC, Nissan, Adidas, Zalora) will show you how to harness the power of SEO in today's millennial.
You are encouraged to register ASAP:
Early Bird: Php 2,500 valid until August 15, 2017
Regular: Php3,000
At the Door: Php 3,500.00
---
WHO CAN JOIN
This course is targeted to those who want to learn digital marketing especially in
Search Engine Optimization

People who have a business website

People who are about to start a business website

People who want to start selling online

People who want to learn how to get more website visitors

Sales and Marketing Personnel who wants to learn about a new avenue to tap into the market of online users

IT students/graduates who want to learn how to make a search engine-friendly website

Bloggers

Business Owners who want to avoid getting deceived by SEO companies
---
AGENDA
9:30 - 10:15 AM - Registration and check-in
10:15 - 10:30 AM - Welcome - Introductions by All 
10:30 - 11:00 AM - 

Lecture 1: SEO Trends in 2017 with a focus on Philippines and other emerging markets
Lecture 2: Why Mobile is Important in SEO 
11:00 - 11:15 AM - Q&A/Break
11:15 - 11:30 AM - 

Lecture1: How Google Works & Why the Philippines and Southeast Asia is an important Region for Google
Lecture 2: Optimizing Mobile Friendly Website
11:30 - 11: 45 AM - Part 1: Getting SEO Right
Three core pillars of SEO and detailed insights on how Google's search bot works
How to position and build content that has the best chance of ranking well with Google.
11: 45 - 12:00 NN - Q&A
12:00 - 1:00 PM - LUNCH
1:00 - 1:30 PM - Part 2: Getting SEO Right
Technical code issues to be aware of and the methods of controlling and guiding Google
Keyword researching and mapping with live examples of conducting research (learn by doing), external linking issues and understanding this with live examples
1:30 - 1:45 PM - Q&A
1:45 - 2:00 PM - Report & Analytics
Building reporting and analytics suites to track the performance of any SEO efforts
How to link data back into a feedback loop to keep driving forward with ongoing improvements and efficient resource allocations
2:00 - 2:15 PM - Q&A
2:15 - 2:30 PM - Break
2:30 - 2:45 PM - Summary/Closing
2:45 - 3:00 PM - Networking
Speakers' Bio: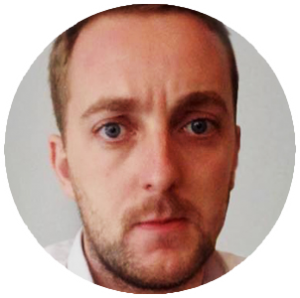 Dan Clarke is the Founder and CEO of disruptient, a leading SEO & Digital marketing agency in South East Asia, based out of Singapore, with clients across Asia Pacific and the Middle East.
He is an award-winning SEO consultant, conference speaker, contributing author, and thought leader in the digital marketing space; with broad international experience of SEO, SEM, Social Media, Online Marketing, and Web Development. Agency side & Client side.
He has almost a decade of experience consulting some of the world's largest brands, including Groupon, HSBC, Nissan, Adidas, and Zalora. Having worked extensively in Europe, the Middle East, and South East Asia.
A Google Adwords Certified Professional, Dan currently runs his own consultancy from Singapore with clients across APAC and MENA.