Takeda Digital Healthcare Innovation Challenge
Startup Pitching Competition
The Digital Healthcare Innovation Challenge is a search for digital solutions in the area of Oncology. Solutions can include mobile apps, websites, and other software or hardware solutions that will allow Takeda to provide better service and medical information to cancer patients and medical providers.
Craig A. DeLarge
Head of Takeda Digital Accelerator for Emerging Markets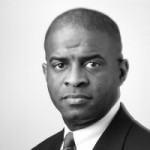 Craig A. DeLarge is a digital healthcare strategist, currently working as the Head of the Takeda Digital Accelerator for Emerging Markets.
He has held a variety of marketing and digital health roles throughout his career with Takeda, Merck, Novo Nordisk, GSK, J&J, Communications Media, Inc, IMS Health, the (U.S.) National Alliance on Mental Illness, and the Digital Mental Health Project.
He has spoken, taught & lectured in marketing, strategy, change leadership, social media emerging media, innovation & communications at Philadelphia University, St. Joseph's University, Chestnut Hill College, Drexel University, Penn State and at myriad industry conferences.
He is further a certified professional leadership and change management coach, and author of The Wise Worker's Handbook (Balboa Press). 
Jay Fajardo
Founder/CEO, LaunchGarage l Co-founder/CEO, ProudCloud l CTO, Medifi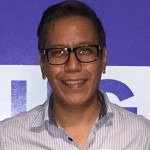 Jay Fajardo is a serial tech entrepreneur, a coder, and a soccer player. 
He is currently co-founder and CEO of Ruby development shop PROUDCLOUD, co-founder and CTO of a healthtech startup MEDIFI, and the founder and CEO of LAUNCHGARAGE, an innovation hub based in Manila.
In 2002, he founded Wi-Fi hotspot network Airborne Access, which was acquired by PLDT in 2008.
As a regular speaker at local and international forums on the Southeast Asian startup ecosystem, and holding roles as director, advisor, and mentor in various tech startups, Jay is considered to be one of the pioneers and though leaders of the Philippine tech startup scene.
Gabriel Georgy
President & General Manager, Takeda Healthcare Philippines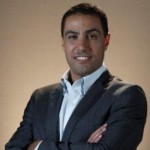 Gabriel Georgy has been serving as the President & General Manager of Takeda Healthcare Philippines since Feb 2016.  Prior to that he was Area Commercial Director, South Asia, based in Singapore for 2.5 years. Gabriel has a B.App.Sc(Health Information Management) from the University of Sydney, qualifications in Accounting, and an MBA from Macquarie Graduate School of Management in Sydney. Throughout his career Gabriel has held roles in financial planning and analysis, sales & marketing in Sydney, Singapore, Chicago and Manila working with local and multinational companies. Gabriel's experience spans the private and public sectors working on medical record management, casemix funding and hospital administration in the hospital system and Department of Health. Gabriel has an interest in governance and strategy and is currently serving as co-Chair of the Regulatory Affairs Committee of the Pharmaceutical and Healthcare Association of the Philippines (PHAP), in addition, he is a Graduate Member of the Institute of Corporate Directors (ICD) in the Philippines. Gabriel is an Australian national and resides in Manila with his wife and 3 children since July 2015. He enjoys cycling and golf and currently also taking classes in Spanish.
Dr. Gia Sison
Chief Medical Officer of Global Telehealth Incorporated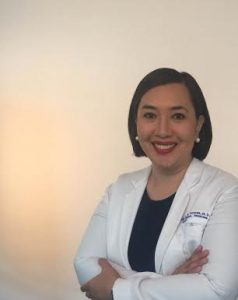 Graduate of Doctor of Medicine, University of Santo Tomas
Diplomate, Philippine College of Occupational Medicine
Consultant, Makati Medical Center
Former Projects Consultant, World Health Organization Western Pacific Region for Healthy Lifestyle in the Workplace Program
Co-Founder, HealthXPh, social media advocacy group promoting the responsible use of technology in healthcare
Former Medical Director, Magsaysay Multipurpose Cooperative
Medical Director/Chief Medical Officer, Global Telehealth Incorporated (a subsidiary of Globe Telecom and Salud Interactiva)
First Philippine Leader, Livestrong Foundation
Social Media activist and advocate
Iris Thiele Isip Tan MD, MSc, FPCP, FPSEM
Professor, UP College of Medicine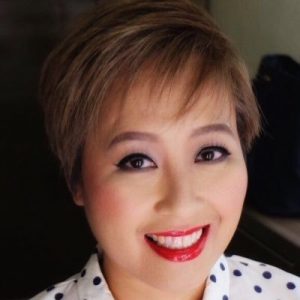 MD, UP College of Medicine
Residency in Internal Medicine (Chief Resident), Philippine General Hospital
Fellowship in Endocrinology, Diabetes & Metabolism (Chief Fellow), Philippine General Hospital
Master of Science in Health Informatics (medical informatics track), UP College of Medicine
Fellow, Philippine College of Physicians
Fellow, Philippine Society of Endocrinology, Diabetes & Metabolism
Professor, UP College of Medicine
Chief, UP Medical Informatics Unit
Blogs at www.endocrine-witch.net
First UP System Gawad Pangulo Award for Progressive Teaching & Learning 2015
Best Blog Post of the Year, 2015 Philippine Blogging Awards
People's Choice Award, Health & Fitness category, 2015 Philippine Blogging Awards
Philippine College of Physicians 2014 Presidential Award for Social Media Advocacy
Farouk Meralli
Founder and CEO, mClinica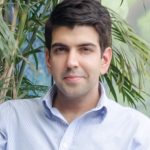 Farouk Meralli is the Founder and CEO of mClinica, a venture-backed mobile health technology company creating digital networks of pharmacies, physicians and patients across Asia.  Prior to mClinica, Farouk held senior roles at Sanofi-Aventis, Johnson & Johnson, Pfizer, and Roche, where he focused on data & analytics, product marketing, and patient programs in the emerging markets. He also serves as an investor and advisor to several companies in the healthcare space including Medix, Glovax Vaccines and Lifetrack Medical. Farouk holds a Bachelors in Biomedical Sciences and International Development Studies from McGill University and a Masters in Health Policy and Management from Harvard University.